Der drittreichste Mann Mexikos, Ricardo Salinas Pliego, hat seine Unterstützung für Bitcoin angekündigt. Nun hat Pliego Pläne zur Eröffnung der ersten BTC-akzeptierenden Bank des Landes enthüllt.
Am 27. Juni twitterte der mexikanische Milliardär, dass er sich für deine Bitcoin-freundliche Bank einsetzen möchte. Seine Bank "arbeite" bereits daran zur ersten BTC-akzeptierenden Bank Mexikos zu werden.  
Michael Saylor tweete:
"Wenn Sie hoffen, Ihr Vermögen für eine Generation zu erhalten, @RicardoBSalinas, empfehle ich in #Bitcoin zu investieren. Die Strategie ist einfach – wählen Sie das hochwertigste Asset, das Sie finden können, und #hodln Sie."
Daraufhin erklärte Ricardo Pliego, der sich übrigens auf Twitter mit Laser-Augen zeigt:
"Natürlich empfehle ich die Verwendung von #Bitcoin, und ich und meine Bank arbeiten daran, die erste Bank in Mexiko zu sein, die #Bitcoin akzeptiert. Wenn Sie mehr Details oder Informationen benötigen, folgen Sie meinem Twitter-Account."
If you are hoping to preserve your wealth for a generation, @RicardoBSalinas suggests you invest in #bitcoin. The strategy is simple – choose the highest quality asset you can find and #hodl. https://t.co/ScRubzNBuR

— Michael Saylor (@michael_saylor) June 27, 2021
Mexiko: Der neue Bitcoin-Hub?
Nachdem El Salvador und einige andere lateinamerikanische Staaten ihre Unterstützung für Bitcoin angekündigt hatten, häufen sich die Nachrichten über Bitcoin-freundliche Entwicklungen in dem Land. Und mit Salinas als Bitcoin-Unterstützer, widmet sich Mexiko nun ebenfalls dem Bitcoin-Trend in Lateinamerika.
Allen voran steht Salinas, der Gründer und Vorsitzender von Grupo Salinas. Bei Grupo Salinas handelt es sich um einen nicht unwichtigen mexikanischen Unternehmenskonglomerat, das das Fernseh- und Radionetzwerk TV Azteca, den Unterhaltungselektronik-Einzelhändler Grupo Elektra, den Fußballverein Mazatlan F.C. und die große lokale Bank Banco Azteca umfasst. Entsprechend ist die positive Einstellung zu Bitcoin durch Salinas ein vielversprechender Schritt in Richtung Massenadaption in Mexiko.
Allein die Banco Azteca hatte im Jahr 2020 einen Jahresumsatz von 2,54 Milliarden US-Dollar. Allerdings beschränkt sich das Wirkungsfeld nicht auf Mexiko. Denn die Banco Azteca agiert auch in Panama, Guatemala, Peru und Honduras. Des Weiteren widmet sich die Banco Azteca auch dem Bereich der Verbraucherkredite für Waren, Privat- und Kleinunternehmenskredite, Kreditkarten, Hypotheken und Gehaltsabrechnungssysteme.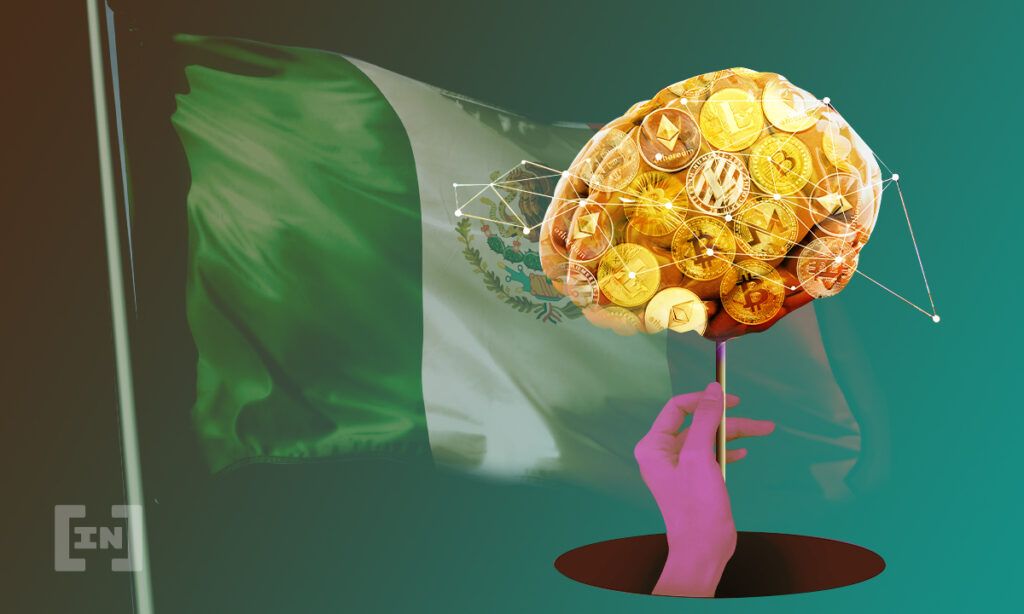 Bitcoin-Fan Salinas
Laut Bloomberg Billionaires Index soll Salinas Vermögen im Jahr 2021 bereits um 2,8 Milliarden US-Dollar gestiegen sein. Damit läge das geschätzte Gesamtvermögen des Unternehmers bei 15,9 Milliarden US-Dollar. Allerdings soll Salinas im Jahr 2020 rund 10 Prozent seines liquiden Portfolios in Bitcoin investiert haben. Somit ist klar, warum Salinas einiges am Erfolg der Alpha-Kryptowährung liegt.
Auf Twitter erklärte er:
"#Bitcoin ist eine gute Möglichkeit, Ihr Anlageportfolio zu diversifizieren, und ich denke, dass jeder Anleger damit beginnen sollte, sich mit Kryptowährungen und ihrer Zukunft zu beschäftigen. Bei @BancoAzteca arbeiten wir daran, sie zu unseren Kunden zu bringen und weiterhin die Freiheit zu fördern."
Der Beitrag Bitcoin-freundliche Bank in Mexiko – Milliardär setzt sich für BTC ein erschien zuerst auf BeInCrypto.