Temenos and Amazon Web Services have decided to team up to offer everything banks and large financial giants need such as tools, storage, and computing power, all in a secure and reliable manner. 
The new collaboration between Temenos and Amazon Web Services
The Swiss company and Amazon Web Services (AWS) have expanded their partnership to offer Temenos adoption and launch solutions.
The collaboration aims to empower all banks – retail, corporate, mainstream and challenger – to deliver digital solutions with superior performance, scalability and security.
This will allow banks greater versatility by reducing transaction time and improving cost income. 
AWS and Temenos will enter the market with banking solutions for retail, business, corporate and private as well as wealth management.
Web solutions for banks
The world of finance is constantly evolving, and the way banks are structured, based on models sometimes conceived in the 1950s/70s, is the real Achilles' heel of a system that does not keep pace with technical and demand evolutions with the right timeliness. 
In this respect, banks have evolved over the years by embracing web solutions with their own projects or by purchasing software. For example, the new offerings allow one to manage online portfolios or one's current account with Internet banking. 
Increasing demand and scalability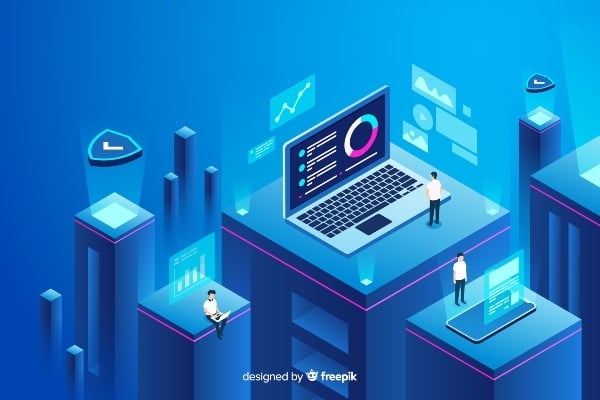 The point now is that demand is changing rapidly and so are technological innovations, the ability to store often sensitive information and cope with new markets and financial instruments such as crypto. 
83% of financial services companies surveyed in a survey by Google Cloud say they implement the cloud to their primary IT infrastructure, in which US banks lead the way in terms of cloud usage. 
John Kain, head of Financial Services Market Development at Amazon Web Services, said:
"Temenos offers cloud-native digital banking solutions to thousands of the world's leading financial services organizations and we are excited to expand our relationship with them. Combining the reliability, high performance and security of AWS with digital banking solutions. Temenos, we can give banks the business agility they need to move to the cloud with confidence and innovate faster than ever".
The new platform resulting from the multi-year agreement, can process 100,000 transactions per second and enables smoother transactions than ever before thanks to its enormous computing power and the cloud.
The picture that emerges from the World Payment Report
According to the World Payment Report prepared by Capgemini, by 2025 instant payments and e-money will account for more than 25% of global non-cash transactions. This figure is a sharp increase (14.5%) compared to 2020.
45% of users use online wallets to make payments (more than 20 transactions per year and 23% by 2020. Global non-cash transactions in B2B are estimated to reach 200 billion by 2025. 
Global non-cash transactions are estimated to reach 1.8 trillion by the end of 2020 – 2025.
Following the consumption rebound of 2021 and the war in Eastern Europe, instant payment, e-money, BNPL (Buy Now Pay Later), crypto, invisible and biometric payments have been increasing at double-digit rates for almost a decade now. 
Monia Ferrari, Director of Financial Services at KPMG Italy, said:
"As digital and mobile payments become more prevalent, companies in the industry must be able to meet consumer expectations for speed and ease of use. To embrace the new era of payments, banks need to build a partnership ecosystem that allows them to keep pace with the changes".
The post Temenos and Amazon Web Services (AWS) team up to improve performance and costs appeared first on The Cryptonomist.